No More Sewer Nightmares!
Trenchless Excavation Experts
professional Excavation experts on your side
We pride ourselves on being up-to-date on every aspect of our industry, equipment and services using only the proven methods which work to ensure the job is done correctly and in a timely manner. Full Nelson Plumbing Heating & Cooling offers a wide variety of trenchless excavation methods for your residential or commercial needs.
Our team is like a family and we make sure each one is trained and ready to take on any job, no matter the size. When you give us a call you will be greeted by one of our professional dispatchers who will listen to exactly what you're needing. We will quickly send out one of our proven technicians and they will be ready to fix your sewer pipe needs. For more information about trenchless excavation, call us today!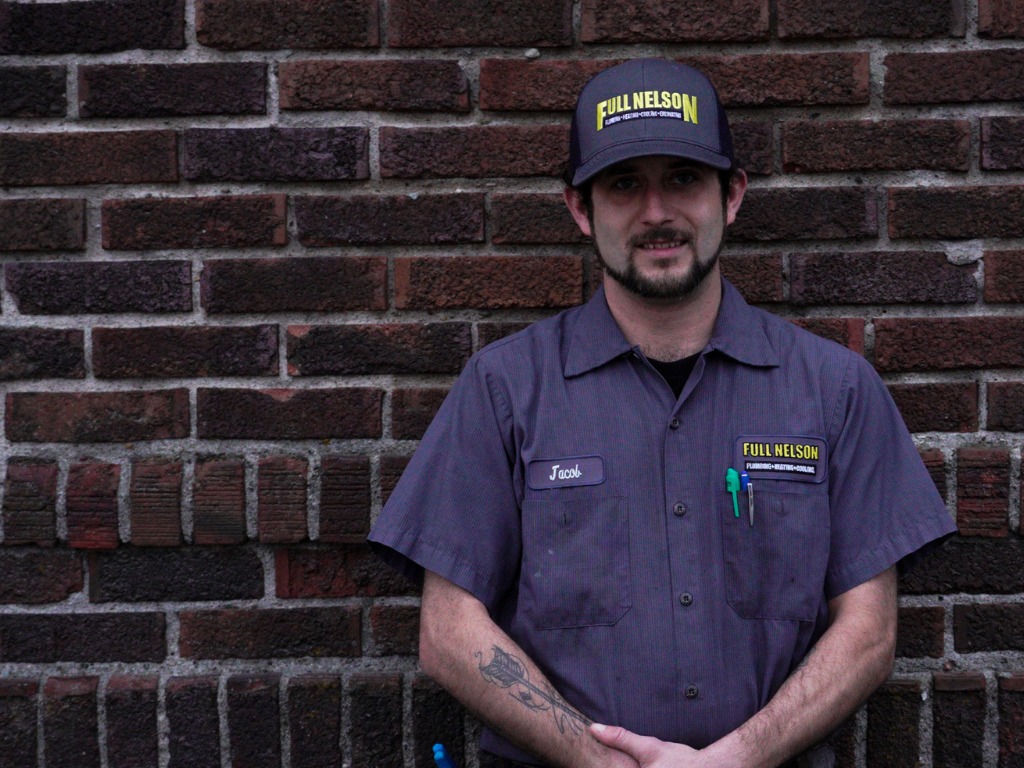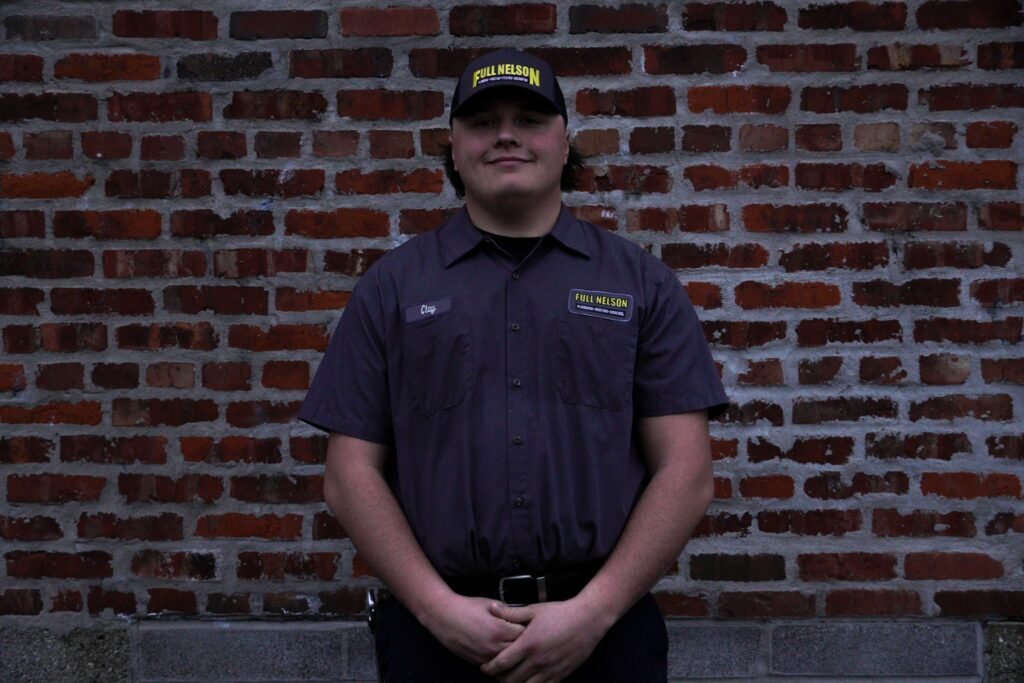 Every drain pipe in your house leads to the biggest and most crucial piece of plumbing in any building: the main sewer line. All of the water from your sinks, toilets, showers, laundry, all of it ends up in the city sewer system via your main sewer line, which means a clog can cause big problems.
The severity of the blockage in your main sewer line can vary, from inconvenient to catastrophic, depending on the size and cause of the clog. Smaller obstructions may let most water through–you might hear some drains gurgling or see a small amount of water backing up in the basement. A mainline that is completely blocked, however, isn't letting any water leave your house, which means that the contents of your drains (all of them) are coming right back to you, usually in the floor drains of the lowest level of your home.
Trenchless excavation or "pipe bursting/ pipebursting" is a method of replacing buried pipelines, such as sewer lines, without the need for traditional methods of replacing sewer lines.
We also offer a method called trenchless pipe lining, or pipe lining – which allows us to replace the pipe with an epoxy as it cures in place (referred to as CIPP or Cured In Place Pipe)
What Is Trenchless Excavation?
Don't worry, this isn't a trick question. With trenchless excavation, there is no need to dig the entire length of a line, which can go across your yard and even under your driveway. These repairs alone will not only cost you more but will leave you with a lot of work to get your yard, driveway, deck, "back to looking normal."
This method of repair is undoubtedly the least destructive way to repair your main sewer line. Two holes are dug and the pipe is tied together. From there, the pipe is attached to the "bursting-end" of the machine and goes straight through while "bursting" the old line out of the way. Replacing a driveway or part of one, having to take a deck apart, and/or even your beautiful landscaping, can now be left alone by utilizing this new technology used by so many of our customers today.
causes/signs of a main sewer line blockage
Multiple drains in the house backing up simultaneously.
Floor drains gurgle or back up when water is used.
Sewage, tissue, or other debris backing up in the lowest level of your home.
Pipes bursting.
Roots: Tree root infiltration is a very common problem in main lines, especially if the line is made from clay, or if there are already cracks in the line. Roots can cause recurring backups, since they continue to grow back into the sewer line, even after being cut away.
Line Collapse: a complete collapse of the sewer line, letting nothing through. This can happen when a root infiltration gets so bad that cutting the roots out compromises the structural integrity of the line. In these cases, the only option is digging the line up to repair it.
Offset: meaning the joints in the sewer line are disconnecting, causing the opening between the joints to shrink and clog easily. Imagine holding two pieces of pipe together, end-to-end, without lining them up properly–that's an offset.
Belly: meaning a section of the sewer line is sagging, interrupting the steady flow of water to the city sewer and holding water. This can be caused by soil erosion, foundation settlement, earthquakes, or by human error such as poor soil compaction or poor installation.
Material clog: non-flushable material (we've seen everything from wet wipes to children's toys) gets stuck in the line. This is the best-case scenario as far as mainline clogs go because it doesn't indicate damage to the sewer line like the above causes do.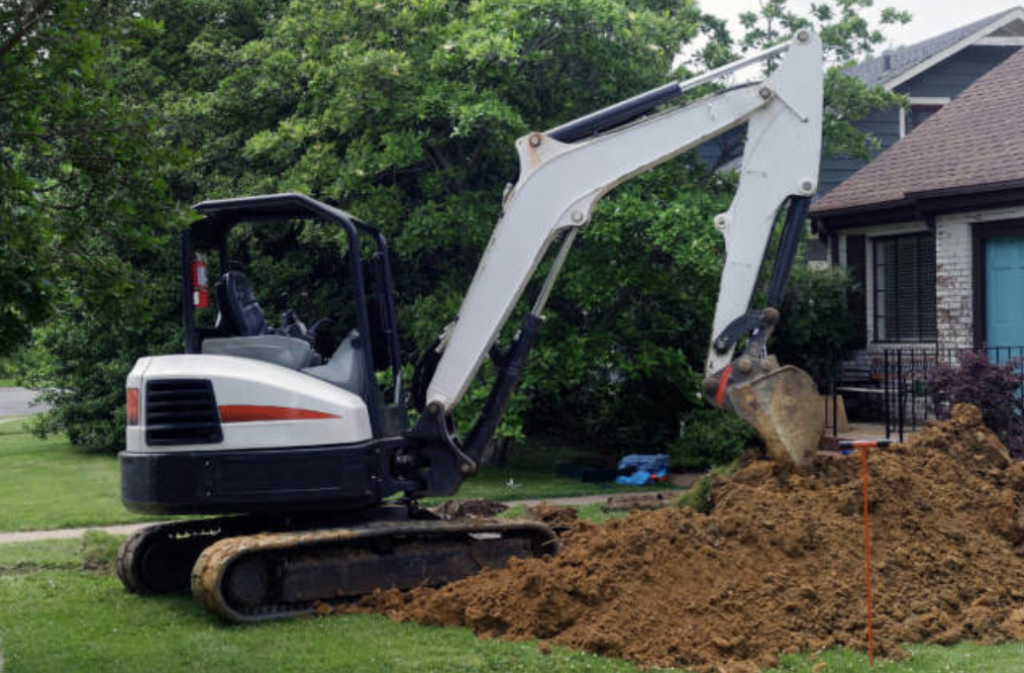 When our service professionals need to clear out a clog in a main sewer line, they always recommend a camera inspection. When auguring out the main sewer line, our experts can tell there might be a repair issue if they hit rough spots in the line that are difficult to pass, or if they pull back tree roots or mud on their machine. However, the only way to know what caused the backup is to look inside the line with a camera. Once we know what's wrong, then we can provide solutions.
Plumbing & Drain Cleaning Home Care Checkup
Big Or Small, We Fix All Of Your Trenchless Excavation Issues.
CALL US TODAY TO SCHEDULE AN APPOINTMENT​

Our goal is to give the best value to our customers throughout the greater Kansas City metropolitan area. Quality and honesty is hard to come by these days, but rest assured our company stands behind the work we do 100%. Our staff is here and ready for you
today 24 hours, 7 days per week. Thank you for choosing Full Nelson Plumbing Heating and Cooling!


1015 E. 14th Ave, North Kansas City, MO 64116
4901 W. 136th Street, Leawood, KS 66224
Here And Ready To Serve You 24/Hours A Day 7 Days A Week