24 Hour Emergency Service
Heating and Cooling Services
one-stop-shop for all of your heating and cooling needs
To better assist our community, we have added heating, cooling and, commercial refrigeration services to our business by our acquisition of a proven 25-year-old Kansas City based HVAC and Refrigeration company. Our technicians are ready to show you why Full Nelson Plumbing Heating and Cooling is your one-stop-shop. Our team stays up to date on all brands and the latest equipment and appliances in the industry, so that when you are needing either a service, repair or installation, we can give you our professional and honest advice on what is best for you.
Your air conditioner (or heat pump) should last between 10-15 years–as long as you take good care of it. Proper maintenance for your cooling system can save you money on utility bills, extend the lifespan of your HVAC system, and keep your home more comfortable. Call us for any heating and cooling repairs, and installations in Kansas City.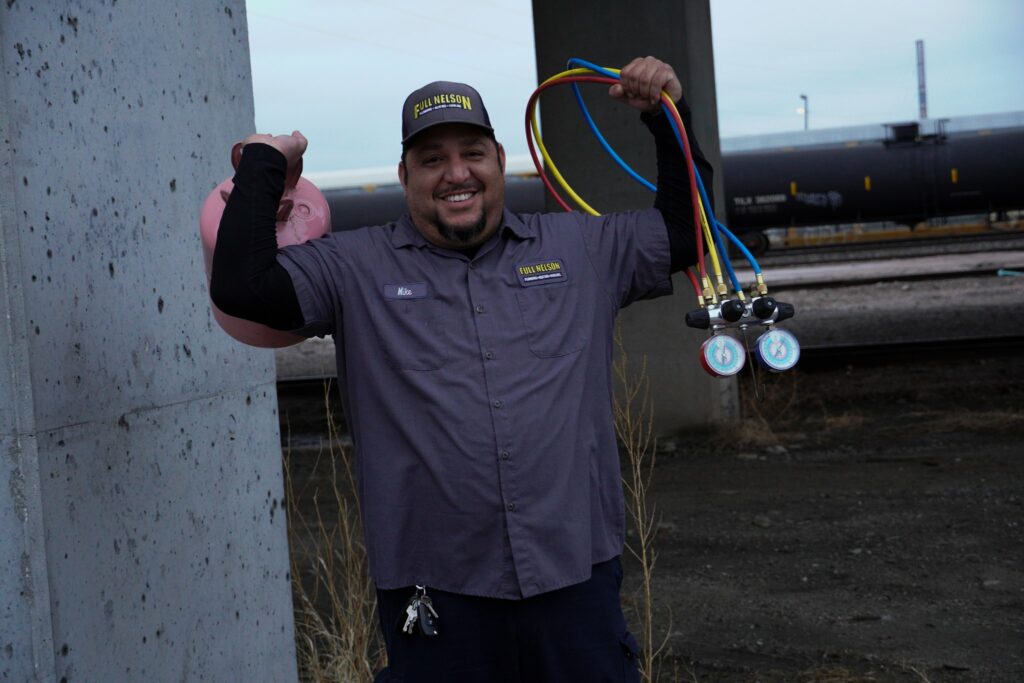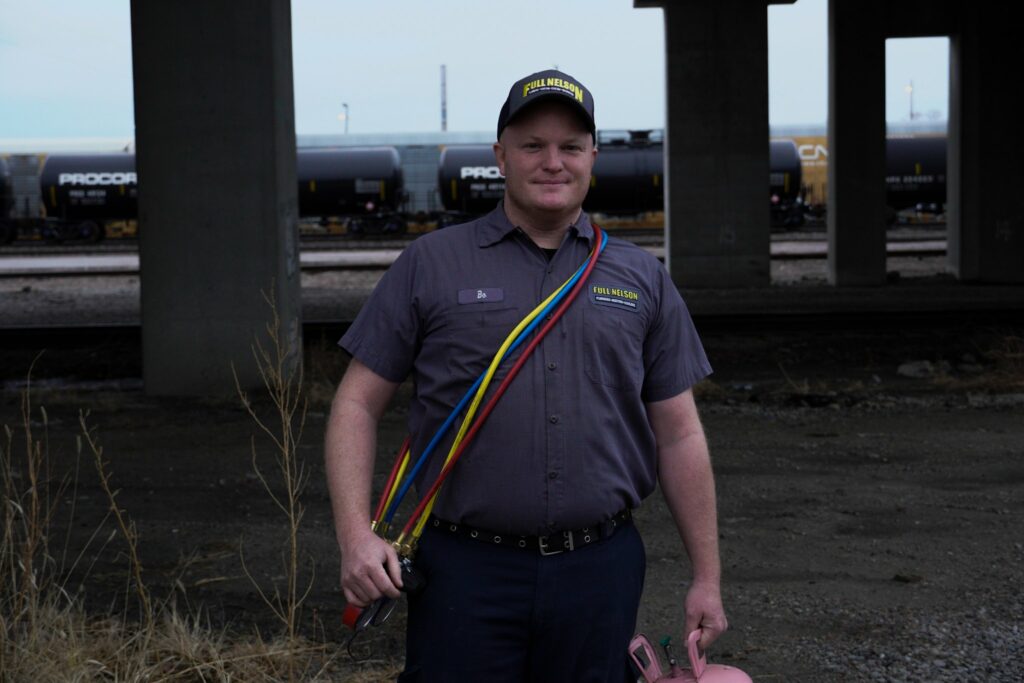 Our Heating and Cooling services
Seasonal Heating and cooling Maintenance
Our team of professionals will do our very best to repair your heating or air conditioning unit utilizing the latest tools, equipment, and training methods. We service walk-in coolers, freezers, commercial reach-in equipment, and all other refrigeration equipment.  However, we all know appliances have a shelf life. If you do need a replacement, we will work with you to find one that works best for your home or business at the most reasonable cost and efficiency within your budget. 
Heating and Cooling Home Care Checkup
CALL US TODAY TO SCHEDULE AN APPOINTMENT
Our goal is to give the best value to our customers throughout the greater Kansas City metropolitan area. Quality and honesty is hard to come by these days, but rest assured our company stands behind the work we do 100%. Our staff is here and ready for you
today 24 hours, 7 days per week. Thank you for choosing Full Nelson Plumbing Heating and Cooling!


1015 E. 14th Ave, North Kansas City, MO 64116
4901 W. 136th Street, Leawood, KS 66224
Here And Ready To Serve You 24/Hours A Day 7 Days A Week